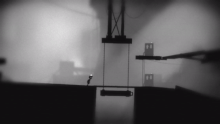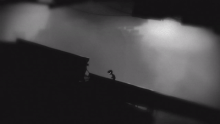 During the third brain slug passage, when passing the elevator platform you will later need to get up with, you can push the button to send it upwards when you first pass it. It will then move up and move out of sight quickly. When you get back, the rest of the animation and sound is played, so that i looks like the elevator took a lot longer than expected to reach the top space. Do not forget to send it back down again, when you pass it the second time while going for the box.
Ad blocker interference detected!
Wikia is a free-to-use site that makes money from advertising. We have a modified experience for viewers using ad blockers

Wikia is not accessible if you've made further modifications. Remove the custom ad blocker rule(s) and the page will load as expected.